TSV® Dental Implant Surgical Kit
Intuitive Flow And Color-Coding
Dental Instrument Kit System For TSV, Trabecular Metal And 3.1 mmD Eztetic Dental Implants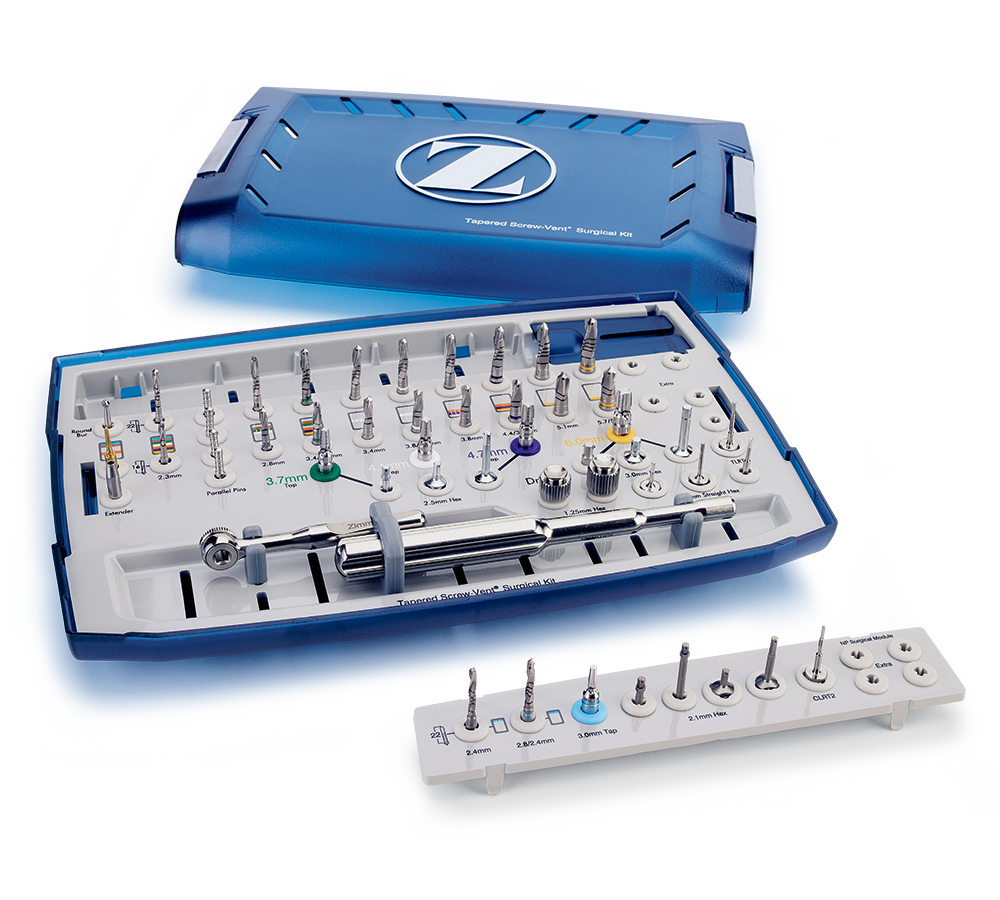 From complete set-ups that include all instruments, to standalone instrument kits and a unique Staging Block, the Dental Instrument Kit System is conveniently adaptable to your individual needs.
Intuitive instrument organization and color-coding make the surgical sequence easy to learn and follow.
Surgical Kit (TSVKIT)
Drill Stop Kit (DSKIT)
Tube Adapter Kit (TADKIT)

NP Surgical Module for Eztetic® Implants (NPMOD)
Tapered Dental Implant Screw-Vent Surgical Kit Configuration
Dental Instrument Kit System For TSV, Trabecular Metal And 3.1 mmD Eztetic Dental Implants. A simple color-coding system identifies drills for each implant diameter, allowing you to easily follow any surgical sequence step-by-step.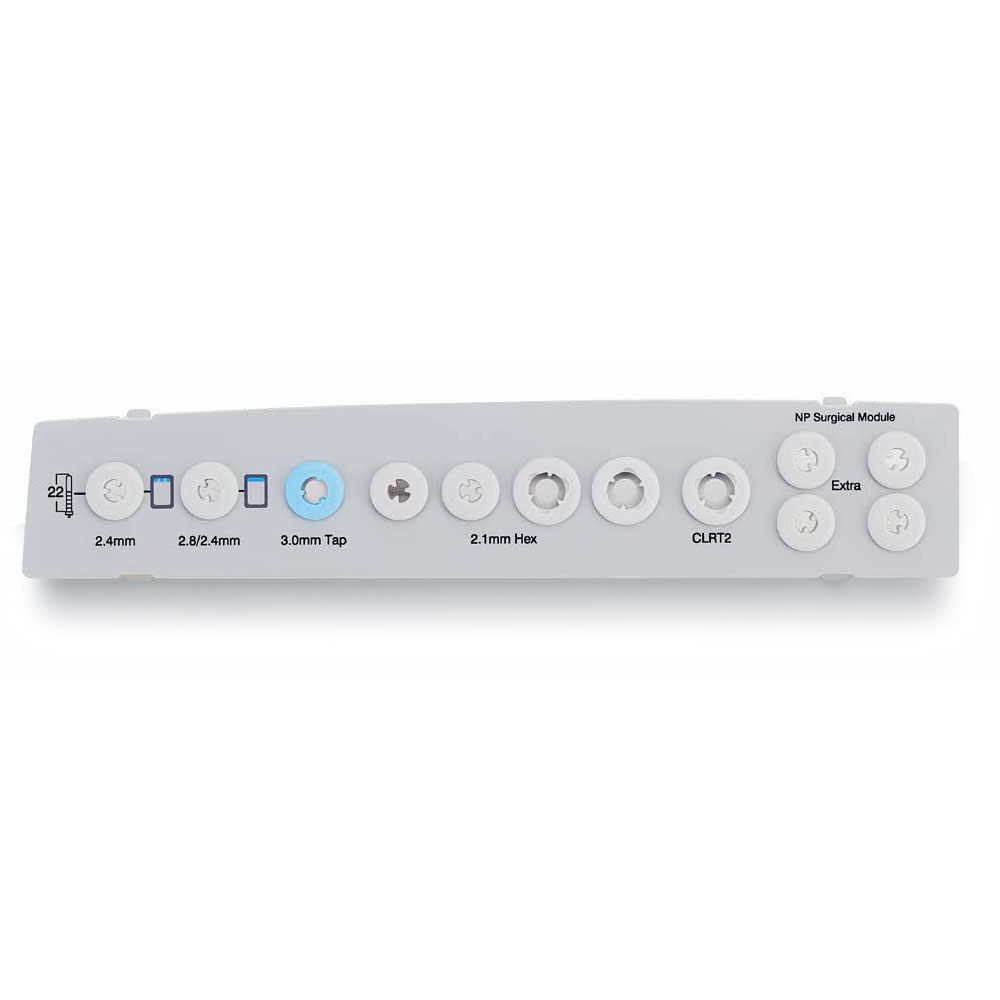 NP Surgical Module for Eztetic® Dental Implants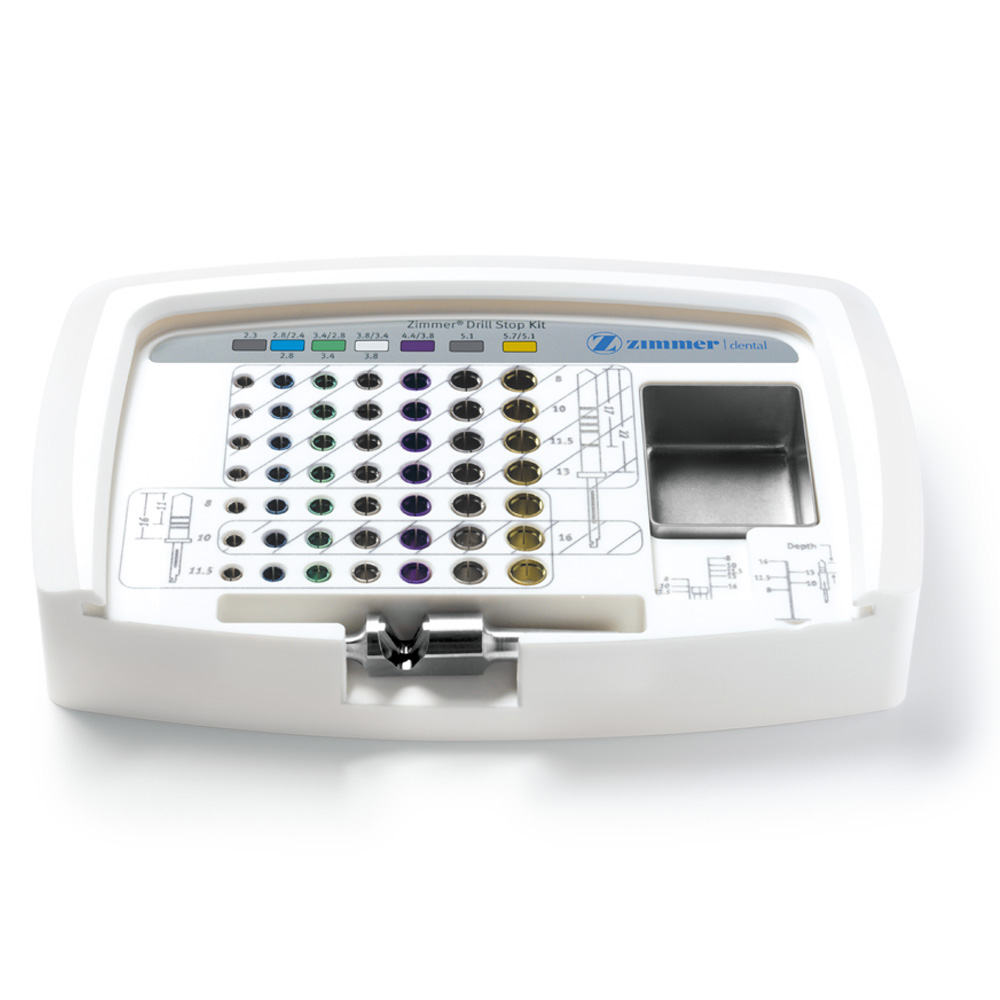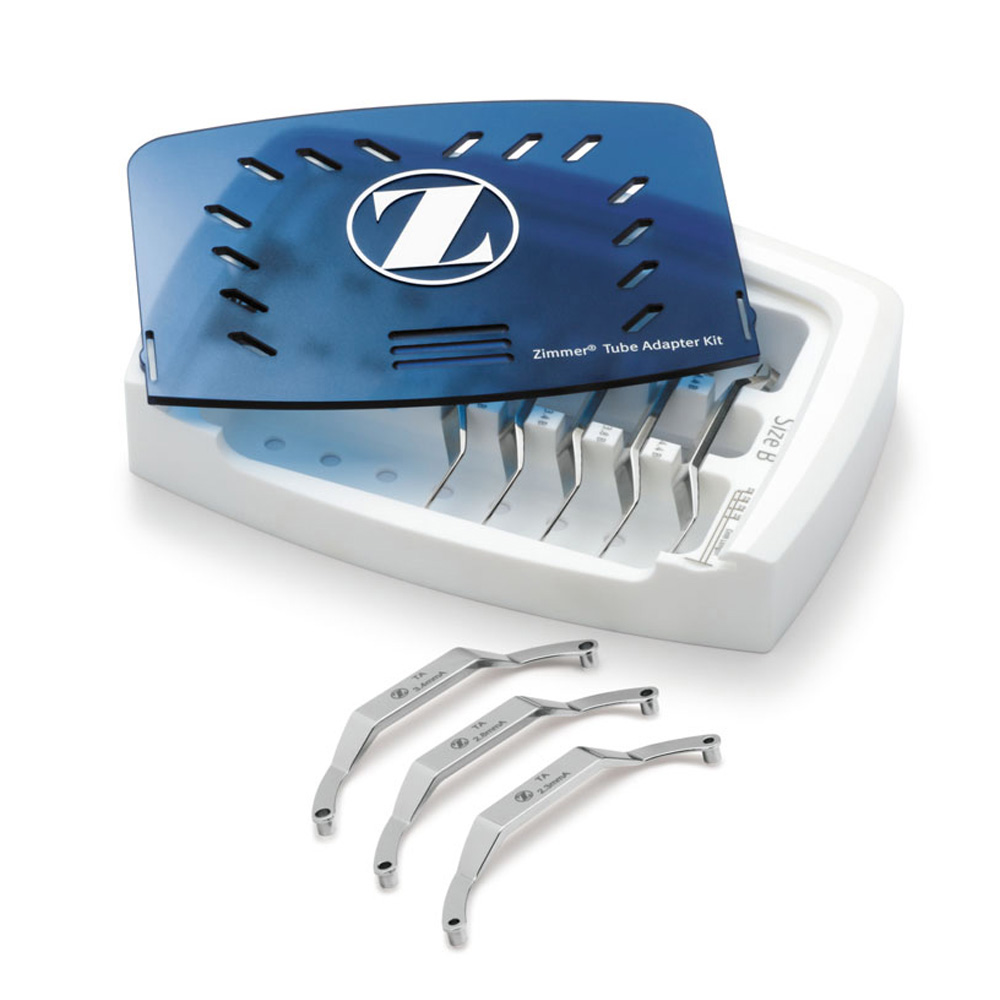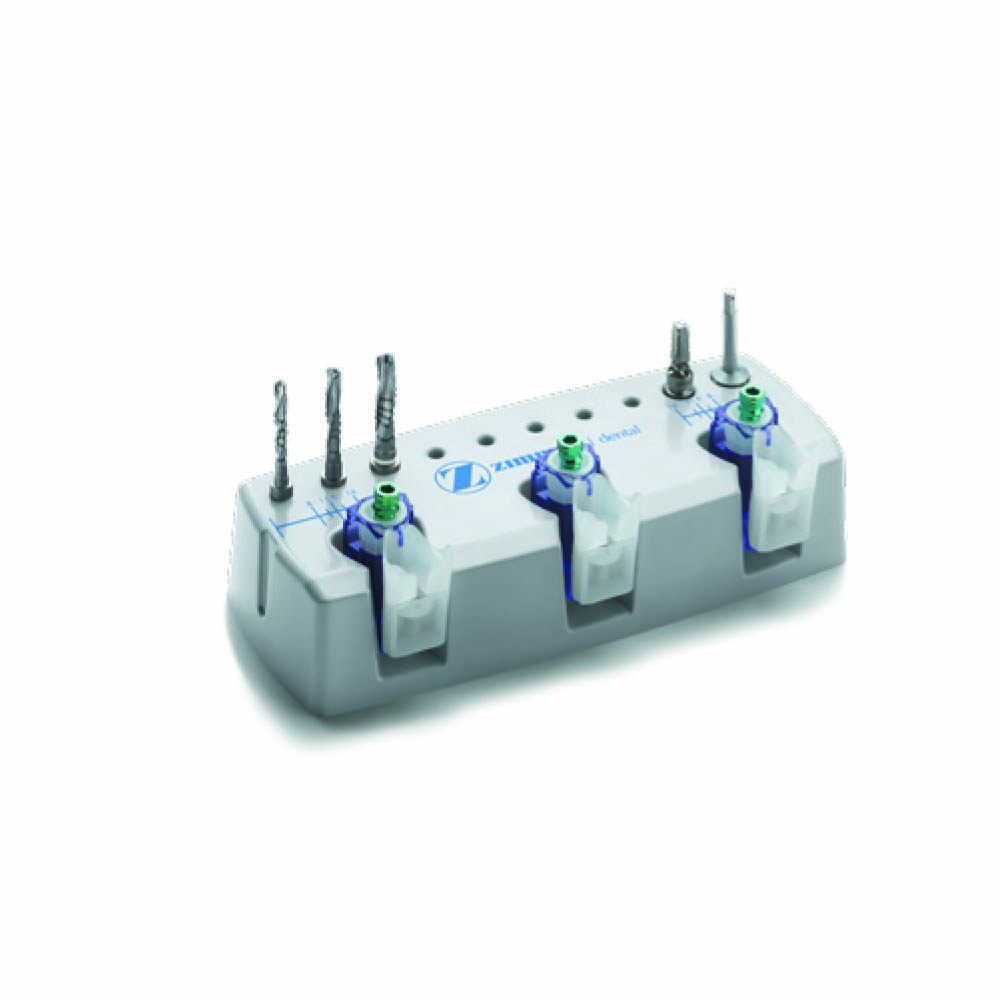 Tapered Screw-Vent Staging Block
Product clearance and availability may be limited to certain countries/regions. Please contact your local sales representative or customer service team.
Unless otherwise indicated, as referenced herein, all trademarks are the property of Zimmer Biomet; and all products are manufactured by one or more of the dental subsidiaries of Zimmer Biomet Holdings, Inc. and marketed and distributed by Zimmer Biomet Dental and its authorized marketing partners. Locator Attachments are manufactured by Zest Anchors, LLC. Locator and Locator R-Tx are registered trademarks of Zest IP Holdings, LLC. For additional product information, please refer to the individual product labeling or instructions for use. Product clearance and availability may be limited to certain countries/regions. This material is intended for clinicians only and does not comprise medical advice or recommendations. Distribution to any other recipient is prohibited. This material may not be copied or reprinted without the express written consent of Zimmer Biomet Dental.
ZBINST0008 REV B 02/20
Customer Service & Technical Support
At ZimVie Dental, our focus is always on you. Priority attention is the hallmark of our service commitment, and we stand ready to offer you an unprecedented level of service and personalized solutions.