One-Piece Ball Attachments and Components
For Trabecular MetalTM and Tapered Screw-Vent® Implant Systems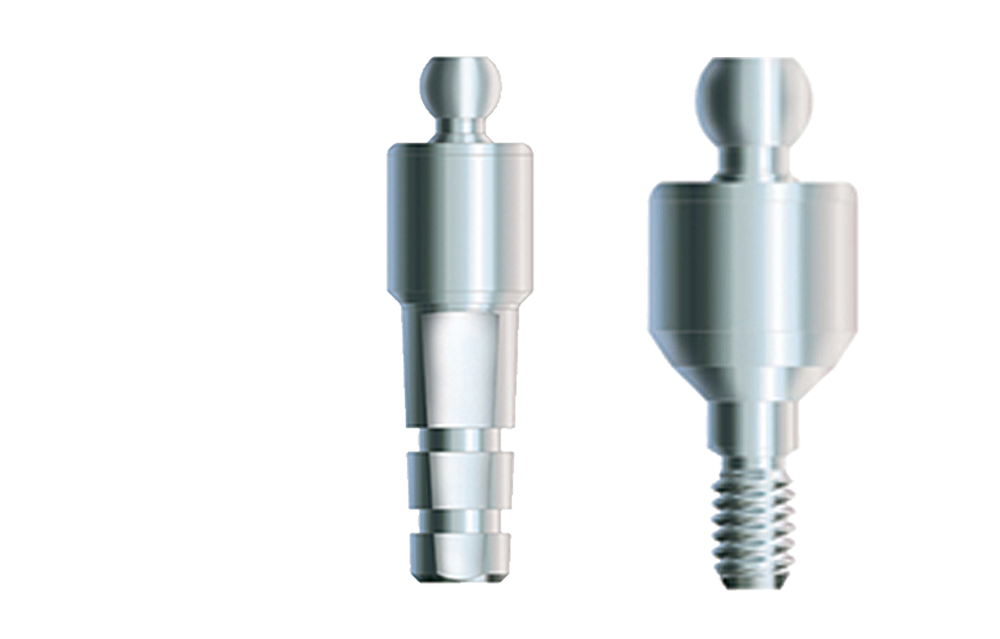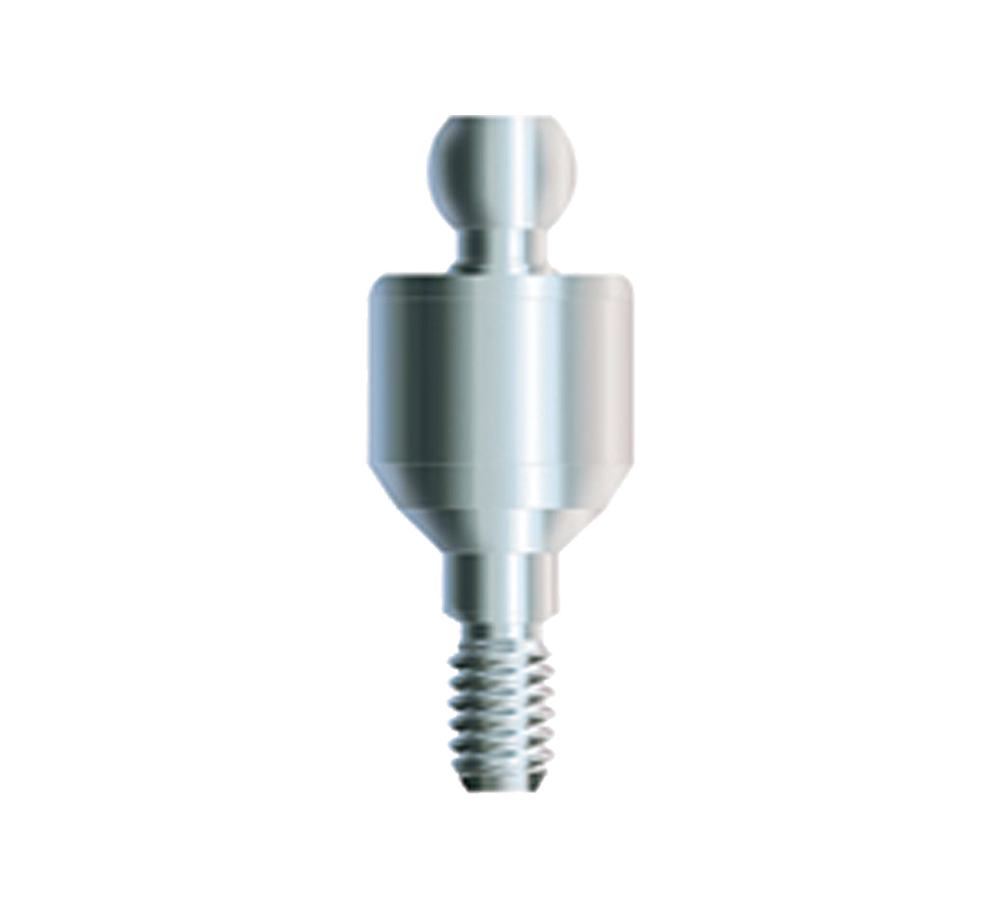 Considerations:
For retaining overdentures or partial dentures when resilience and facilitated oral hygiene are desired
Not for use when implants are convergent or divergent by greater than 11°, or when implants are less than 6.5 mm apart (center to center), or when there is less than 7 mm of inter-occlusal space coronal to the implant
Abutments do not engage internal hex connection. Includes Cap Attachment Housing and Nylon Liner.
Product clearance and availability may be limited to certain countries/regions. Please contact your local sales representative or customer service team.
Unless otherwise indicated, as referenced herein, all trademarks are the property of Zimmer Biomet; and all products are manufactured by one or more of the dental subsidiaries of Zimmer Biomet Holdings, Inc. and marketed and distributed by Zimmer Biomet Dental and its authorized marketing partners. For additional product information, please refer to the individual product labeling or instructions for use. Product clearance and availability may be limited to certain countries/regions. This material is intended for clinicians only and does not comprise medical advice or recommendations. Distribution to any other recipient is prohibited. This material may not be copied or reprinted without the express written consent of Zimmer Biomet Dental.  ©2019 Zimmer Biomet. All rights reserved.
To request a paper copy of the Instructions for Use, contact ZimVie Dental Customer Service
Get Matched With The Hottest In Dental Education
Available for both iOS and Android and can be found on the Apple App Store and in Google Play.
Let's Connect, Subscribe Today!
Be first to know about ZimVie latest news, product launches and exclusive educational events.
New to ZimVie Dental?  Request an account and take advantage of the convenience of ordering online!