Dental Implant Removal Kit
The Dental Implant Removal Kit offers effective instrumentations for removal of failed dental implants from multiple systems with minimal tissue injury.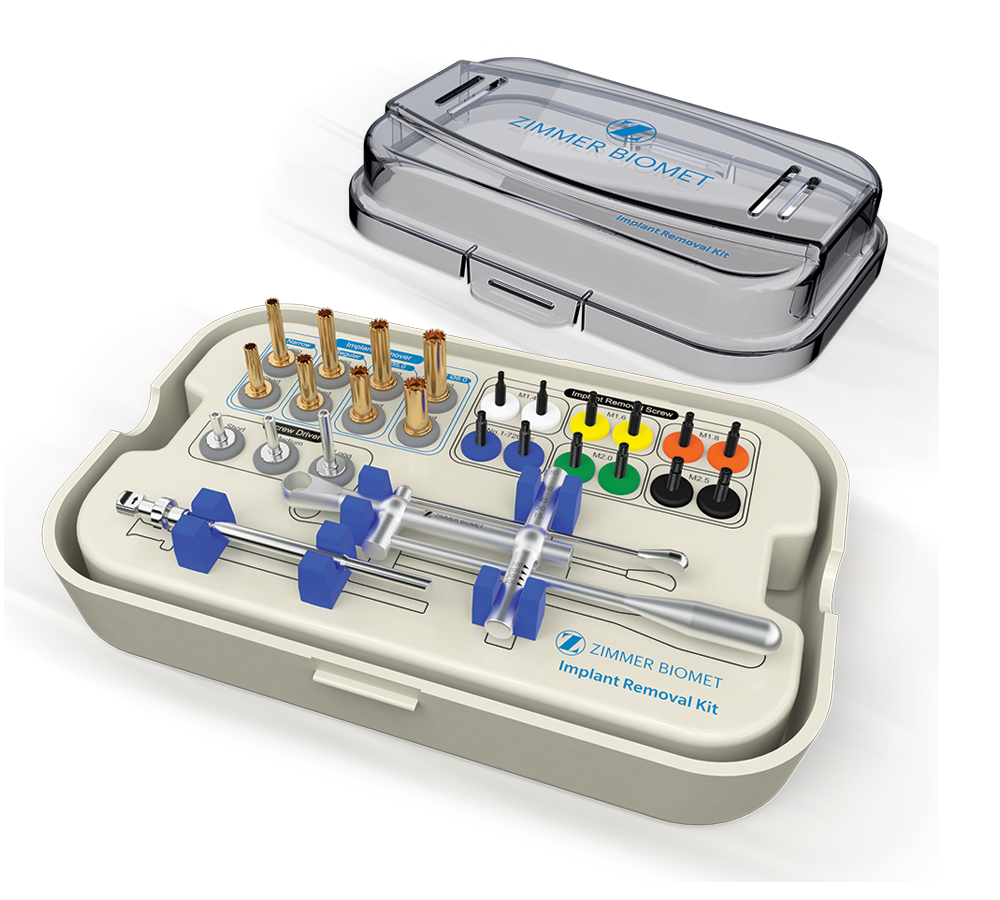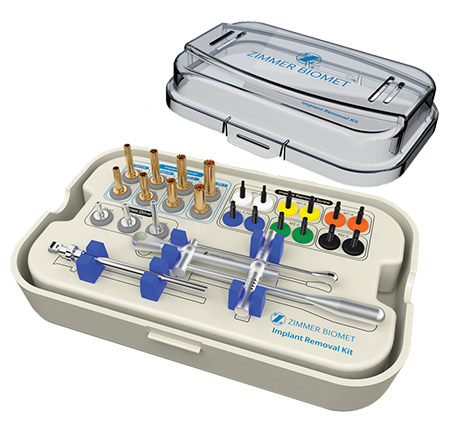 Dental implant failure can occur for several reasons including significant bone loss, peri-implantitis, and poor placement/aesthetics.

Short-term failures can be attributed to a process called osseointregation where healing in the bone has not occurred.
Long-term failures can occur after healing and the dental implant is integrated into the bone. The most common and most difficult long-term failure to treat is called peri-implantitis.
Removal of Failed Dental Implant Without Using Trephine Drill
Atraumatic removal of failed dental implants
Minimizes bone trauma
Compatible with most dental implant systems in the market
Dental Implant Removal Kit - Tray Components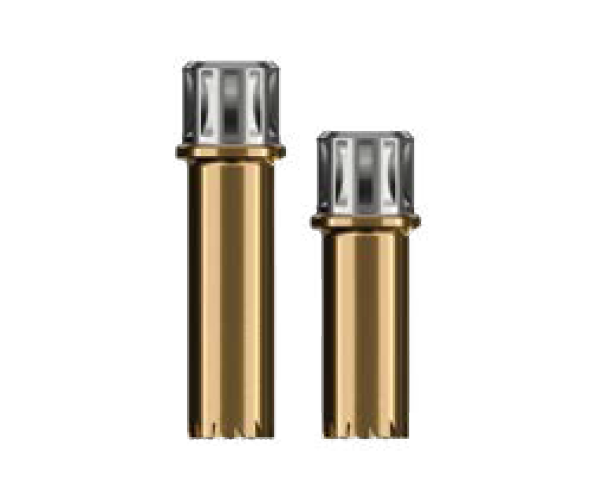 Dental Implant Remover
Compatible with 3.5 mm to 8 mm dental implant sizes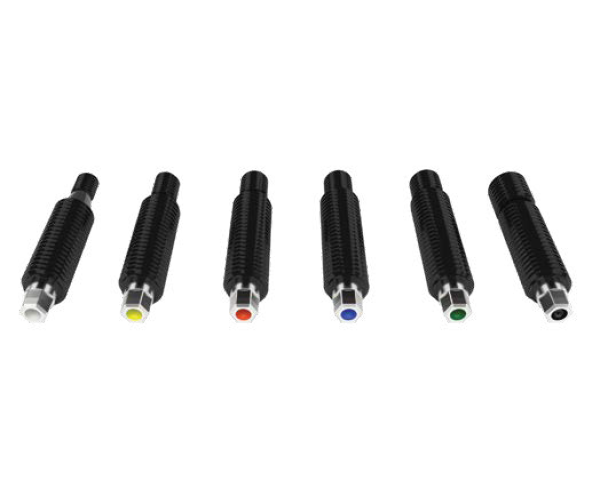 Dental Implant Removal Screw
Color-Coded for easy identification and placement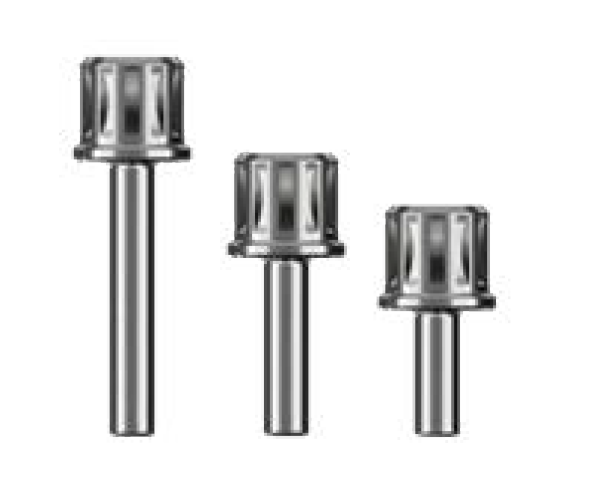 Dental Screw Driver
Includes three lengths: Short (7 mm), Medium (12 mm), Long (17 mm)
Dental Implant Removal Kit
Product clearance and availability may be limited to certain countries/regions. Please contact your local sales representative or customer service team.
Unless otherwise indicated, as referenced herein, all trademarks are the property of Zimmer Biomet; and all products are manufactured by one or more of the dental subsidiaries of Zimmer Biomet Holdings, Inc. and marketed and distributed by Zimmer Biomet Dental and its authorized marketing partners. For additional product information, please refer to the individual product labeling or instructions for use. Product clearance and availability may be limited to certain countries/regions. This material is intended for clinicians only and does not comprise medical advice or recommendations. Distribution to any other recipient is prohibited. This material may not be copied or reprinted without the express written consent of Zimmer Biomet Dental.
ZB0002 REV C 12/19 
Customer Service & Technical Support
At ZimVie Dental, our focus is always on you. Priority attention is the hallmark of our service commitment, and we stand ready to offer you an unprecedented level of service and personalized solutions.