Azure™ Implant C-System   
BSA Surface Treatment Technology
Only available in China and Taiwan.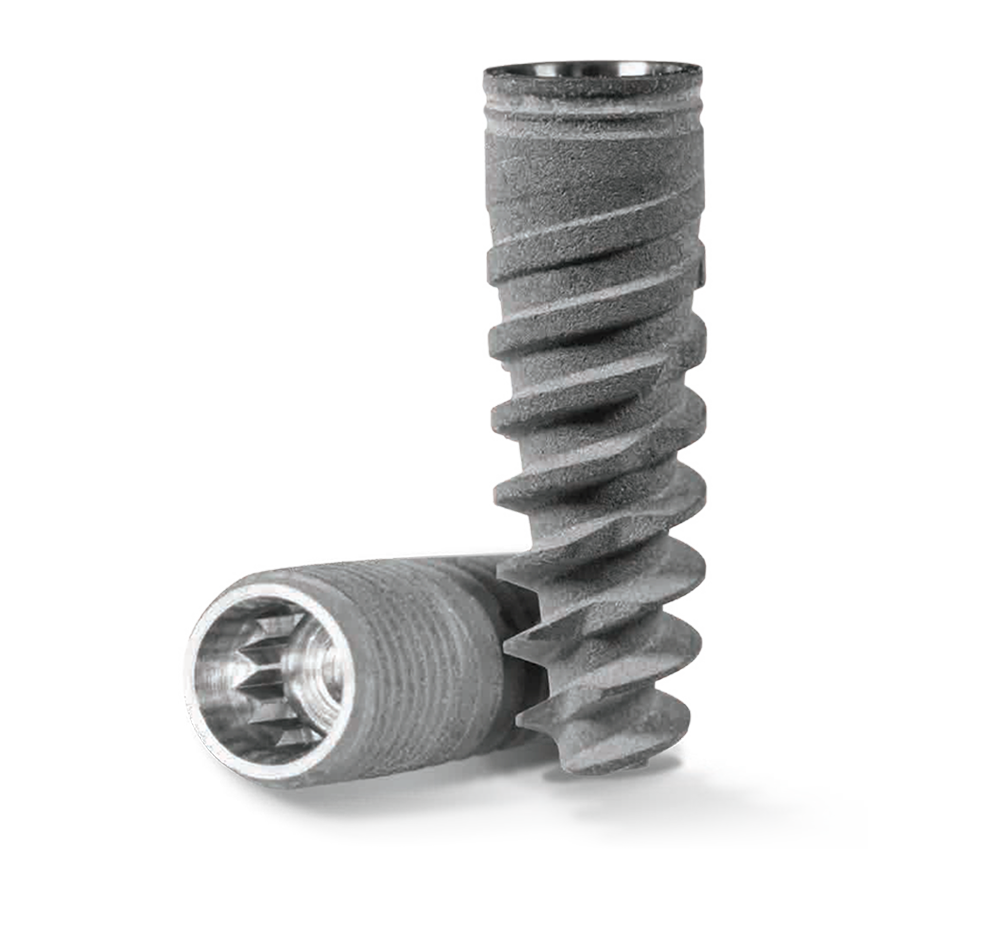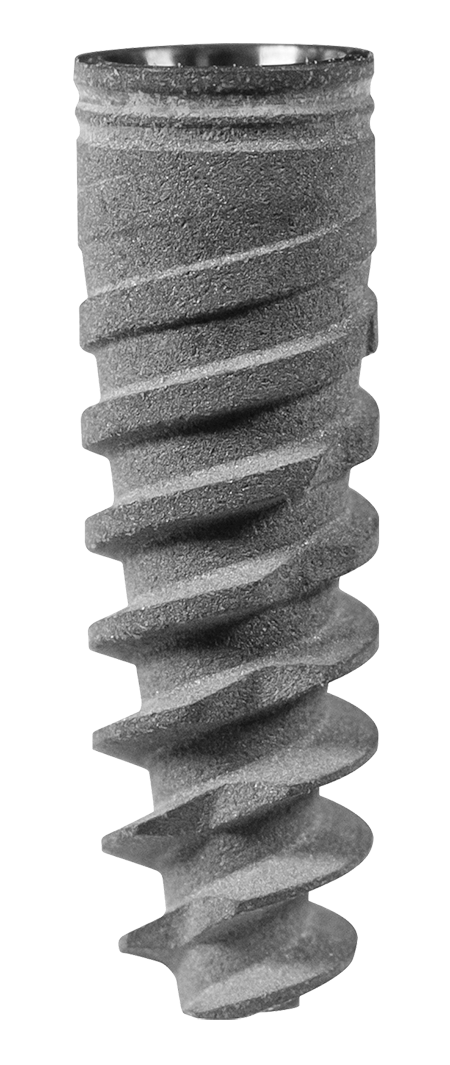 The Azure Implant System is designed to provide a high-quality, easy-to-use system so that you can deliver effective implant treatment to your patients.
Porous Surface Texture  - The average pore diameter of 1.5 μm facilitates osteoblast attachment, activation and proliferation.
Topographic Studies - The roughness (Ra) value is one of the key factors in the mediation of osseointegration.1 The average Ra value of the Azure Implant surface is 2.3-2.7 µm.
Biosafety Inspection - Energy Dispersive Spectroscopy (EDS) analysis of the titanium surface post-ultrasonic cleaning with ultra pure water shows the implant surface does not contain any residual elements.*
The Azure Implant System is designed to provide a high quality, easy to use system so that you can confidently deliver implant treatment to your patients.

Back-Tapered Microthread Collar
3-Step Thread Design & Natural Tooth Look
Self-Tapping & Built-in Platform Switch
Conical Connection & Internal Double-Hexagon Interface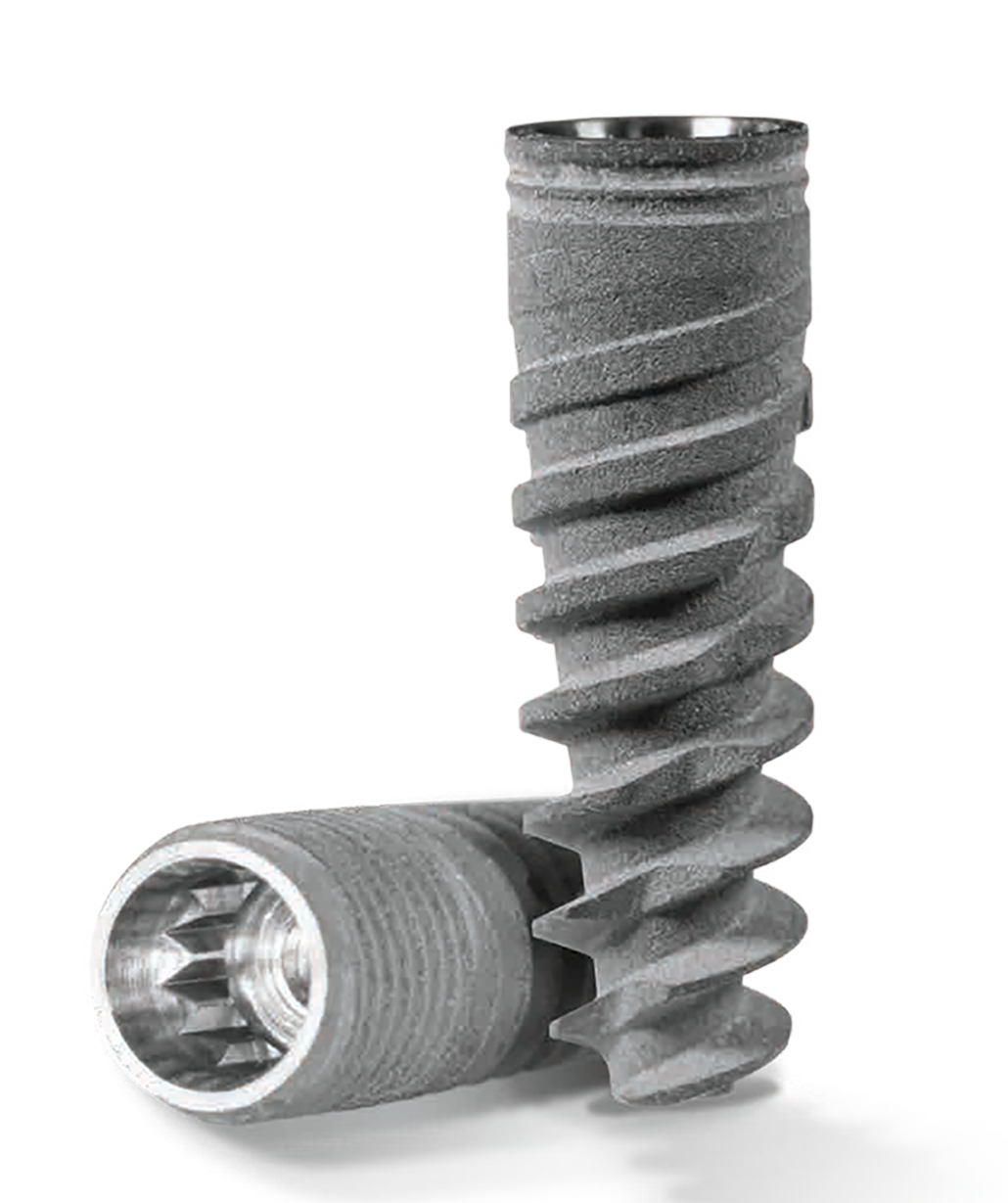 Surgical Kits & Restorative Components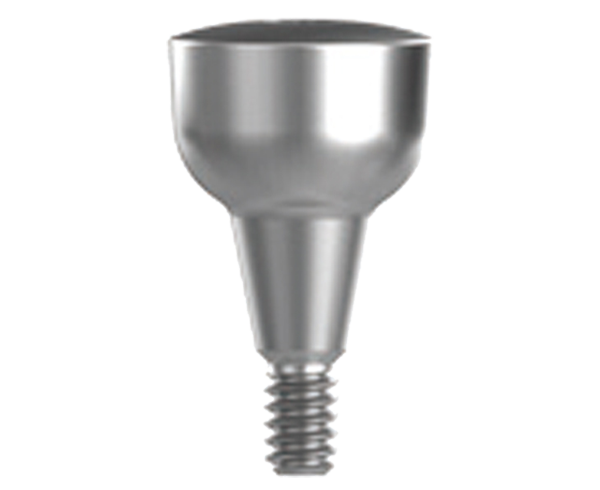 Azure Healing Screw
Zimmer Biomet Dental provides the stress concentration and stress distribution for the implant, screw and abutment interface.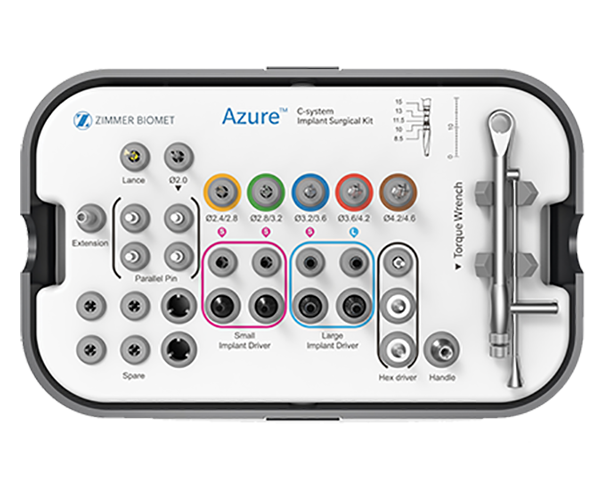 Azure Surgical Kit
Azure Implant Surgical Tray, Premium (0745-DI0SK00073)
Azure C-System Implant Surgical Kit, Premium (0748-DI0SK00073C)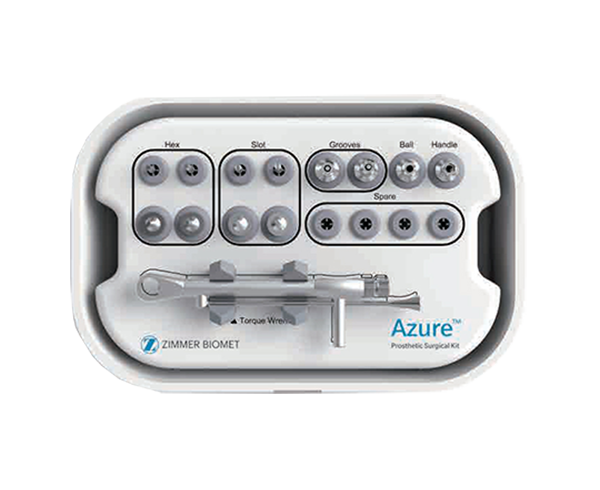 Azure Prosthetic Kit
Azure Prosthetic Surgical Tray (0745-DI0SK00074)  
Azure Prosthetic Surgical Kit (0748-DI0SK00074)
*Data on file with INTAI

Bernal IMO, Risa I, Hiroki K, Ken-Ichiro T, Naoko Y, Toshi-Ichiro T, Kunteru N, Masahiko M. (2009). Dental implant surface roughness and topography: A review of the literature. J Gifu Dent Soc 35(3): 89-95.
Unless otherwise indicated, as referenced herein, all trademarks are the property of Zimmer Biomet; and all products are manufactured by one or more of the dental subsidiaries of Zimmer Biomet Holdings, Inc., and distributed and marketed by Zimmer Biomet Dental (and, in the case of distribution and marketing, its authorized marketing partners). Azure Implant System is manufactured by INTAI Technology Corp. For additional product information, please refer to the individual product labeling or instructions for use. Product clearance and availability may be limited to certain countries/regions. This material is intended for clinicians only and does not comprise medical advice or recommendations. This material may not be copied or reprinted without the express written consent of Zimmer Biomet Dental.
ZB0557 REV A 03/18 | ZBINST0015 REV C 06/18
Customer Service & Technical Support
At ZimVie Dental, our focus is always on you. Priority attention is the hallmark of our service commitment, and we stand ready to offer you an unprecedented level of service and personalized solutions.